Direct mail dates back to the earliest days of sales and marketing. While some business owners might think of direct mail as a seemingly old-fashioned marketing strategy, in truth, it's still around because it's still getting results. The times are changing and your direct mail strategies must change with them. As direct mail marketing is less saturated than digital marketing it typically has a higher response rate. It's also easy to segment your target market with customizable direct mail pieces that speak right to their pain points and point directly to your solutions.
Keep reading for the top four direct mail marketing strategies you can implement in 2018. Use one or all of them to grab the attention of your ideal consumer.
Direct Mail Marketing Strategies For 2018
Augmented Reality (AR)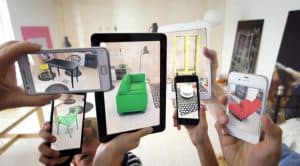 Direct mail pieces should be anything but boring. In fact, designing mailers your end users can fold, or otherwise manipulate, is a clever way to get and keep their attention. That's the nuts and bolts of what Augmented Reality (AR) is. Go back to the research that helped you identify your ideal clients. Now think of fun-loving ideas that might appeal to them. Are they whimsical, professional, playful, or staid? If your target market is full of foodies, design a mail piece that transforms into a tearaway recipe card in the shape of a kitchen utensil. If your target market is children, create a mail piece that transforms into a paper aeroplane or paper doll. The idea is to send out a direct mail piece that creates an experience for the recipient. Your company's AR goal should be threefold. First, it should be funny; next it should educate and inform; finally, it should lead your consumer to take action along the purchase pathway.
Dimensional Mail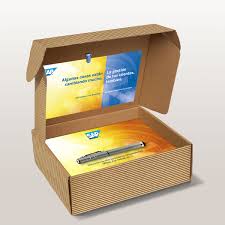 Most mail arrives in the mailbox in envelopes. Make yours stand out by mailing it in tubes, interestingly shaped packages, fascinating textures, and manipulative packaging. Think of balloons, tin cans, or pop-up cards. All those items can go through the mail. Like the AR mail pieces discussed above, dimensional mail draws – and keeps – attention. 3D mail is engaging. Once you get consumers to engage with your company, they're far more likely to do business with you. Picture the following scenarios.
In Scenario A, you mail a postcard or brochure to half the people in your target demographic.They glance it over, stack it with the rest of the envelopes in their daily mail, toss the entire stack on a table, and eventually into the trash.
In Scenario B, your graphic design team creates a branded, cube-shaped mailer stuffed with confetti or candy and directions to your website. This mailer goes to the other half of your test group. Which do you think will garner the biggest response?
Endless Folds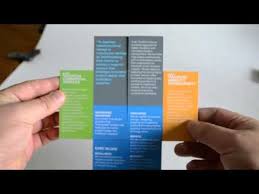 If your mail piece doesn't get more than a passing glance, it's not worth the time you took to create it. Creating a piece of mail that seems never ending is one of the easiest ways to transform your mail from humdrum to yowza! Different from a pop-up card, an endless card unfolds in a variety of ways with each fold revealing a new marketing message. Those endless fold can also be used to share user information, discounts and promotions, and features and benefits. These unique pieces fold up, down, in, out, and in all directions. They're strategic pieces that fight for attention, pique curiosity and appeal to multiple senses.
Video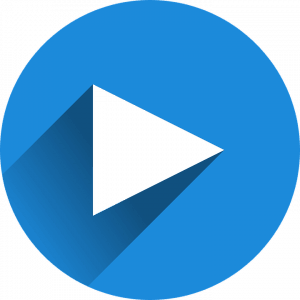 Remember those greeting cards that play music when they're opened or when you give them a shake or push a button? That's the basic idea behind video mailers. Once you open them, a short marketing video plays automatically or at the push of a button. Video brochures are a relatively new technology that does more than grab attention – it snatches it. Who can resist a short marketing video delivered right to their door? Try a super-short video similar to a movie trailer. The recipients of your marketing mail will love it. After all, people want to buy, they just don't want to feel like they're being sold to. Opt for making them feel entertained and appreciated. Video mailers will do both.
When combined with the appeal of video marketing, direct mail has the power to transform your marketing into the powerhouse lead generation tool your business needs to grow, thrive, and prosper in 2018.
This article was written by Salt Lake Printing, who are specialists in providing custom mail printing solutions.