From the simplicity of Google's multicolour lettering to McDonald's famous golden arches and Coca-Cola's classic typography, visual branding has become synonymous with human culture. Whilst graphic and print design are generally known to be closely associated with marketing and advertising, exceptional design is more than simply a byproduct of business success, it drives it in the first place.
Design-driven businesses have outperformed the S&P Index by 219% over the last 10 years. Some of the world's biggest corporations now have CEO-level positions for design; Nike's CEO is a designer and Apple have a senior vice president of design. Businesses around the world state that design is creating billions of dollars in value whilst raising capital and growth.
Orienting your business around strong and effective design will put you in the best place for the future. Being able to find inspirational design and recognise poor vs good design concepts and themes will improve your communication with designers. Understanding design terminology and their native language will place you in a winning position for your ideas to be transformed into beautifully created, relevant and impactful designs.
Researching your initial concept is the icing on the cake as then design time can be reallocated from ideation to refining your concept/theme. You'll spend less money and your designer will be happy that you've done some of the hard graft whilst simultaneously providing them with a good sense of direction.
To fill you with inspiration for your visual marketing campaigns, we've compiled the go-to resource on all of the best places to look for as many ideas as you'll ever need. It's game time, let's read on!
1. Print Design Blogs
Design blogs are numerous and diverse and whilst most cover the general aspects of graphic and print design, some also take niche angles which showcase work of a particular genre or style. We've compiled 6 of the most important and useful design blogs which contain topical information and inspiration on graphic and print design for a wide range of advertising and marketing purposes.
Domain Rating – 80
Description: Brand New is a graphic design company run by Bryony Gomez-Palacio and Armin Vit. Their latest and greatest web and print logos showcase their colour usage, spacing and adaptability with design projects. A great feature of this blog is the 'before and after' format which enables you to quickly pick up on the ways that designers have redesigned old logos.
With this format, it's easy to get a general but useful gist of design's direction of movement over the past few years, which is great for comparing your own existing visual branding with any future plans or concepts.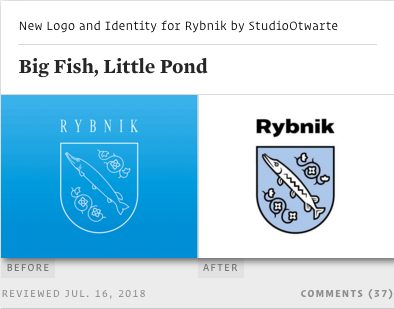 Unique Points About The Blog:
Blog Name – Print
Domain Rating – 77
Description: Print is a graphic design and visual culture magazine that has been running since the 1940s. Print's modern incarnation takes the form of a bimonthly magazine and though over 250,000 magazines are still sold monthly, PrintMag has largely migrated online.
Print is a huge hub where coveted graphic designers from around the world share their work and their website provides posts of design information of all kinds, ranging from tutorials and reviews to news and editor's picks and perhaps most importantly, their curated blog Imprint.
Imprint showcases new and exciting design work across the entire spectrum of visual and graphic arts. It clearly benefits from a huge network of artists and designers which have always worked closely with Print.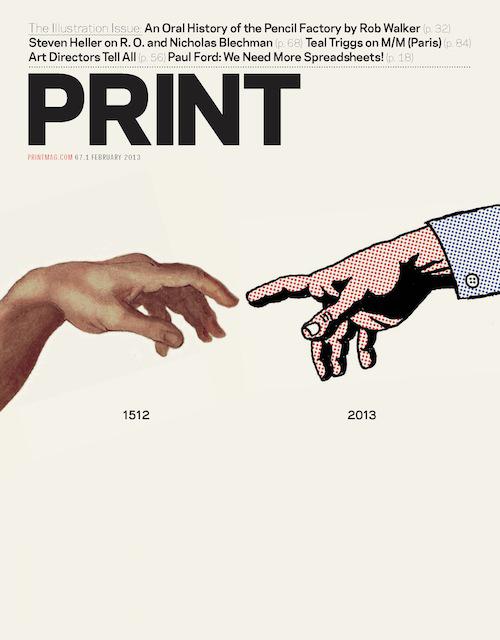 Unique Points About The Blog:
Imprint is Print's design blog and community
The Print site itself contains information on all sorts from design events and conventions to theory and guides
Print is the longest standing graphic arts publication
Domain Rating – 75
Description: SpoonGraphics is a dedicated blog which contains tons of guides and resources on all forms of print and graphic design. It's mostly tailored towards tutorials and 'how-tos' like this guide to printing business cards, but there's a huge amount of gripping content located in the articles section too.
Unique Points About The Blog:
Created by designer Chris Spooner, SpoonGraphics is a great resource site for discovering design methods and inspiration
The 'Articles' tab contains a huge volume of inspirational content about all forms of design
Domain Rating – 71
Description: Companyfolders is a blog which directly applies to print design and more specifically to folders (quite literally!) Over time, it's expanded far beyond folders to become one of the internet's biggest galleries of print marketing collateral with huge volumes of new content being added by top designers weekly. Their design gallery allows you to sift through hundreds of thousands of existing projects and you can sort by style, purpose or nearly any other variable you can think of. The blog contains everything from tutorials, projects and case studies to round-ups like this post about the 24 coolest movie posters. It's a never-ending source of inspiration for all forms of print design.
Unique Points About The Blog:
Huge print-specific resource
Design gallery is extremely easy to navigate
The blog has a bit of everything from inspiration to tutorials, guides and case studies
Domain Rating – 70
Description: YouTheDesigner is a cool modern graphic design lifestyle blog which features a vibrant showcase of the very latest in worldwide design. This blog has its finger on the pulse of cutting-edge design, e.g. posts like this on Japanese barcode styles illuminate print design's modern creative nuances. Perhaps the most useful aspect of YouTheDesigner is its dedicated inspiration section which covers everything from awesome illustrations to guides to symbolism. It's perfectly laid out for those who need to look over some great examples of design to gain inspiration for their own projects.
Unique Points About The Blog:
Inspiration section is directly applicable to those needing to break a creative block
Contains tons of tutorials and curated lists in a separate articles tab
Plenty of modern and trendy content
Domain Rating – 71
Description: Grainedit is a niche design blog that focuses on work inspired by what many consider the golden era of print: the 50s, 60s and 70s. The quality of this blog's curative efforts is instantly apparent in the work selected; bold imagery combined with esoteric typography and unconventional formats provides a truly original approach to print design.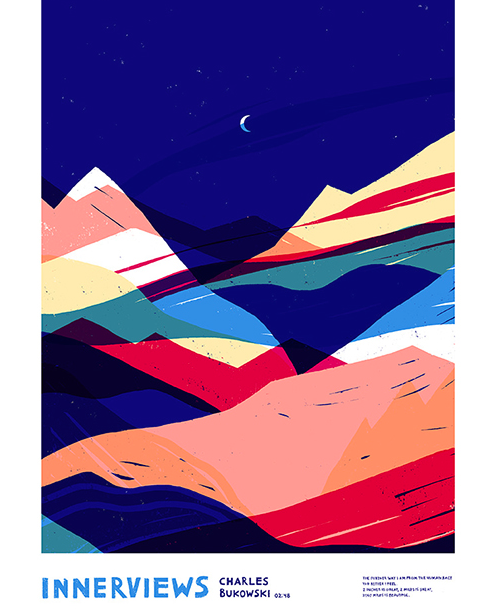 Be sure to check out the "Features" section for interviews with top designers. Grainedit is a brilliant resource for those looking to take a unique, bold and provocative approach to visual branding.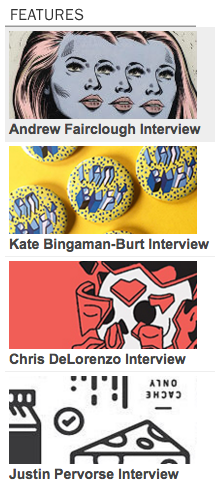 Unique Points About The Blog:
A simple feed that has been curated with care and attention to the most innovative in print design
An awesome source of creative inspiration
Additional Blog URLs:
2. Social Media for Design Inspiration
The usefulness of social media has resonated throughout the design world due to the rapid shareability of ideas. It's turned into a platform for designers and artists alike to share ideas in real-time and has become the number one form for promoting visual work of many forms. The result? A huge source of inspiration with the added benefits of viewer interaction and feedback.
Launched in 2005, Behance is a form of social media/creative portfolio site that allows designers, creatives and marketers to easily upload and host their design work. Behance is the perfect place to search for design work as all of the uploaded content remains in its original quality.
The portfolios are highly customizable and uploaders can embed other media such as videos, animations or audio.
Practically any artist or designer who functions in the digital realm will own a Behance portfolio – plus, it allows for artists, designers and clients to participate in an open and active community.
Forwarding Behance work to your designer means that they can they can view the tools and software that the original designers used (if they've provided the information) whilst providing them with themes/concepts, which in turn will enable them to easily understand exactly what would be the most appropriate style/theme for your next project.
Behance is easily searchable by categories. There are categories for almost every niche including print design.
You can filter to view featured work in the category as well as work that has received the most views, appreciations or comments.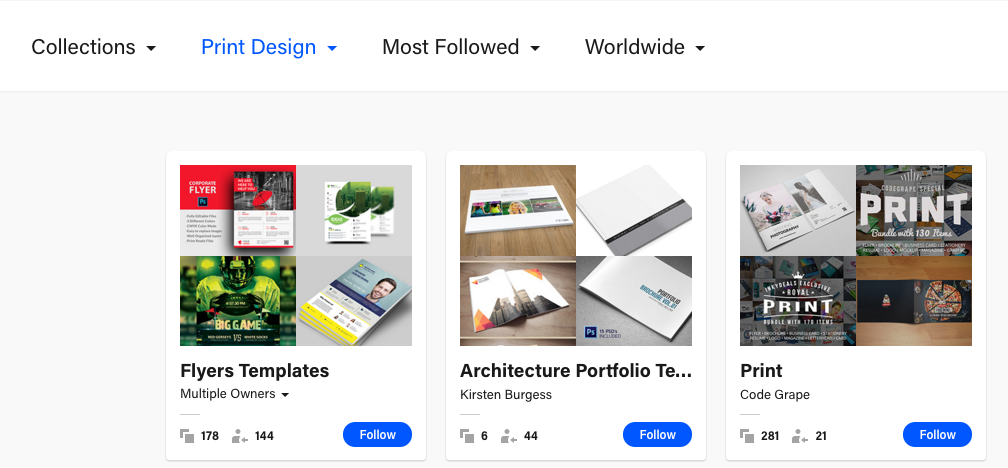 You can also search for collections of portfolios or those that have been created by schools and universities.
Content Engagement Metrics
A key aspect of Behance is that you can analyse the engagement rate of individual pieces of artwork. Every piece is labelled with the following:
Number of views.
Number of likes.
It's possible for you to take a data-driven approach when viewing the content on Behance before sending any initial themes/concepts to your designer.
Engagement Rate = (Number of Views / Number of Likes) * 100
Whilst some projects like this typeface have well over 500,000 views, smaller projects are often created to a high standard too and feature high proportions of user engagement.
It's important to bear in mind that Behance work shared on personal websites and blogs will likely have many more views than likes due to the volume of traffic viewing the work from outside Behance itself.
Print design has its own category on Behance but you can also browse other creative disciplines such as typography, graphic design and pattern design all from the same UI. It's a bottomless pit of art and design inspiration!
Dribbble has many similarities to Behance but as a designer, you have to be invited to the platform to participate in the uploading of content as a 'player'. You're free to view work uploaded on Dribbble's and there are hundreds of thousands of projects covering every area of the creative arts. Dribbble's main area is 'Shots', which are projects. It features an intuitive search function that allows you to search for 'Shots' or members and groups that are associated with your keywords.
Dribbble, like Behance, allows for the upload of high-quality work and doesn't impose any confining file upload limits that would negatively reduce the resolution of images.

Simply search 'print design' to sort through tons of credible inspiration from teams and individuals from around the world.
Dribbble also runs a blog where they regularly post curated content such as this rundown of the top recent design work on Dribbble.
Pinterest is driven by all forms of users, not just uploaders. Anyone on Pinterest is free to curate content by creating pins, which are boards of images. You can then save these to your own board, enabling you to quickly build a source of inspiration. This is where Pinterest has excelled – it enables users to save their favourite work to a single area for easy viewing. Pinterest allows you to create mood boards which you can forward to your graphic designer.
With Pinterest, you can take snippets of graphic design, pattern design and print design and combine them into one board for easy access.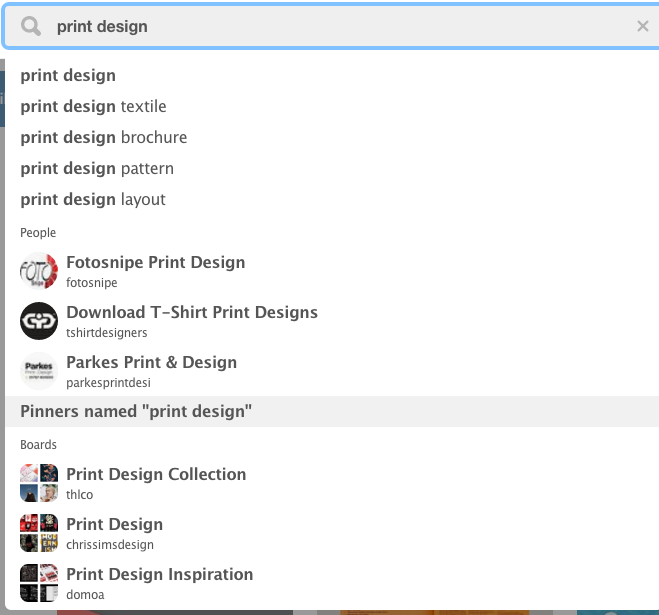 Pinterest's search function is intuitive and you can browse all pins or boards.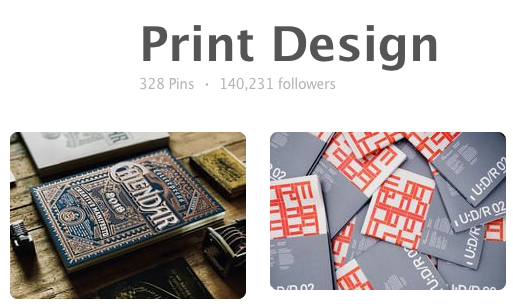 Some boards have hundreds of thousands of followers and are actively discussed in the comments sections.
Though traditionally associated with selfies and holiday photos, Instagram has grown into a valuable portfolio tool in its own right. Not only does it benefit from a particularly high rate of user interaction, it's also easy to use and with the ingenious invention of hashtags, users can quickly insert their content into creative circles.
Simply search #printdesign for thousands of results. Instagram is great for gauging user interaction as it's a highly active platform that encourages user participation.
Twitter started the hashtag revolution and with over 500 million tweets posted daily, it's certainly one of the world's biggest social networks in existence. Twitter is a microblogging site and from a design perspective, it bears the biggest resemblance to Instagram in that a photo can be posted with a short caption. Twitter features more topical and informational discussion than competitor microblog Insta but with higher quality image hosting and a more mature user base, it's an invaluable resource for creatives.

Twitter allows you to easily sift through media of a particular type. Here, you can see how searching print design displays relevant images as well as suggestions on who to follow.
To round up the social media section here are the direct links to leverage the built-in search functionality of the most common platforms:
3. Inspirational Portfolios
Top designers regularly flaunt their best work on their personal websites. Here are 4 of the most inspirational design portfolios.
Nathan Hinz is a US designer which focuses on print graphics for marketing purposes. His homepage features a vibrant showcase of work ranging from typography to logo designs and rebrands. His portfolio blends bold colour usage with distinctly modern logo and typeface design. Whilst his logos do have a continuous style, he also showcases how he can make subtle variations of classic designs like Jack Daniel's famous whisky logo.
Portfolio Examples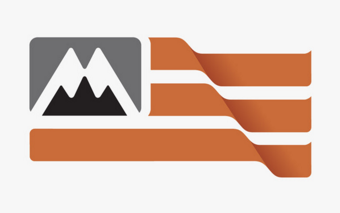 This minimalist logo is smart and modern but the crinkled element to the flag gives the design a quirky style enabling it to easily stand out amongst similar designs.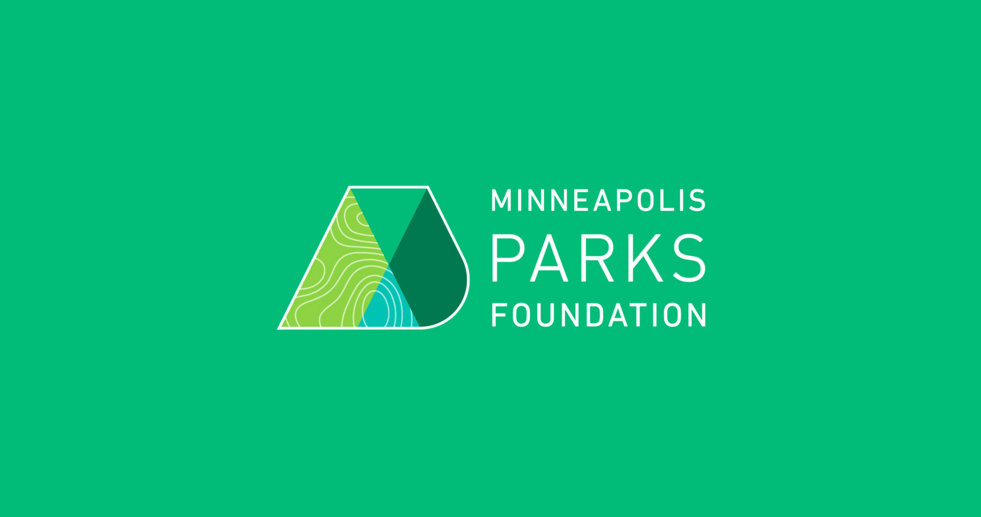 A green colour space is a rational choice for any eco-focussed brand but the use of this emerald green creates a subtle uplift which ties in with a fresh typeface and abstract logo.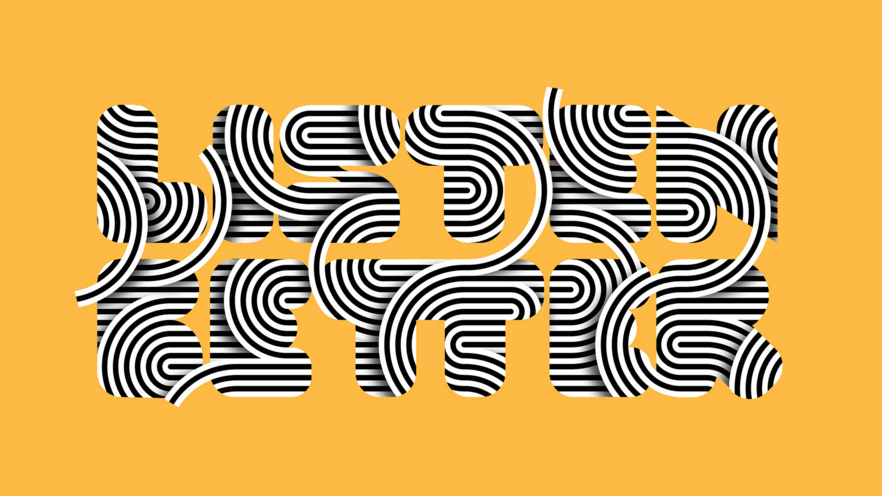 This typeface is bold and the text itself is an example of maximalist design. Vibrant and loud, this typeface fits the brief for music tech manufacturer Sonos. The wavey format represents the physical form of sound.
Emre Ozbek's portfolio is clean and effective at communicating his primarily minimalist design work. With comprehensive photography and graphic uploads of his projects, Emre tells his design story with an effective elegance that displays his complete understanding of print. Emre Ozbek fuses quirky formats with his designs to form physical products that are artful in their composition, both physically and aesthetically.
Portfolio Examples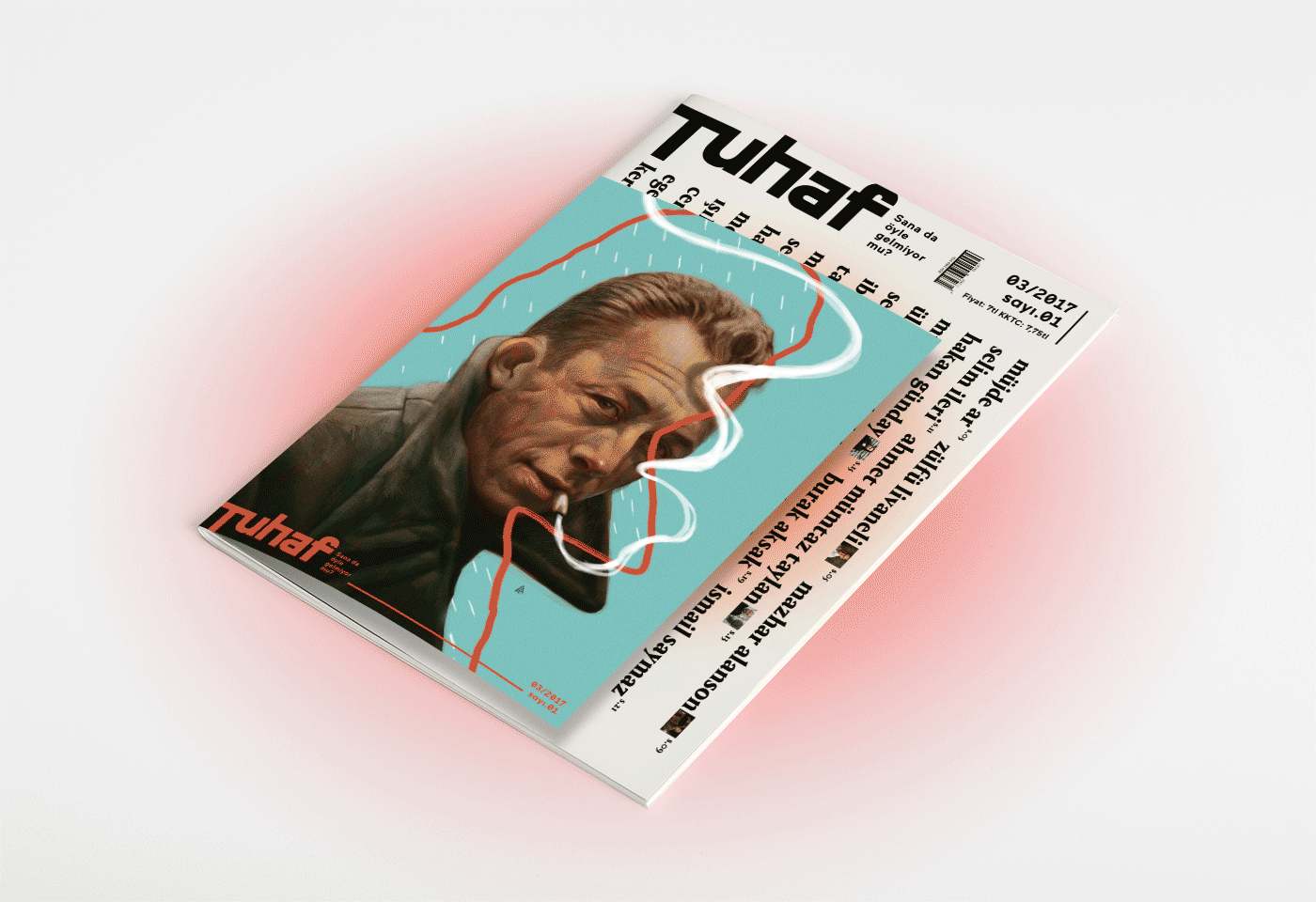 Emre Ozbek's animated images show his unique approach to booklet and magazine design.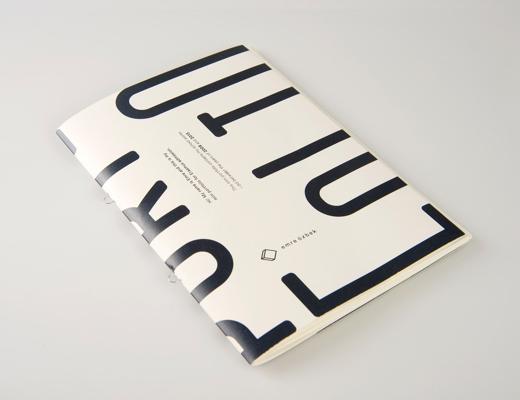 Ozbek's use of white space and sleek black typography are great for if you're looking to achieve a minimalist print design that focuses on modern cleanliness.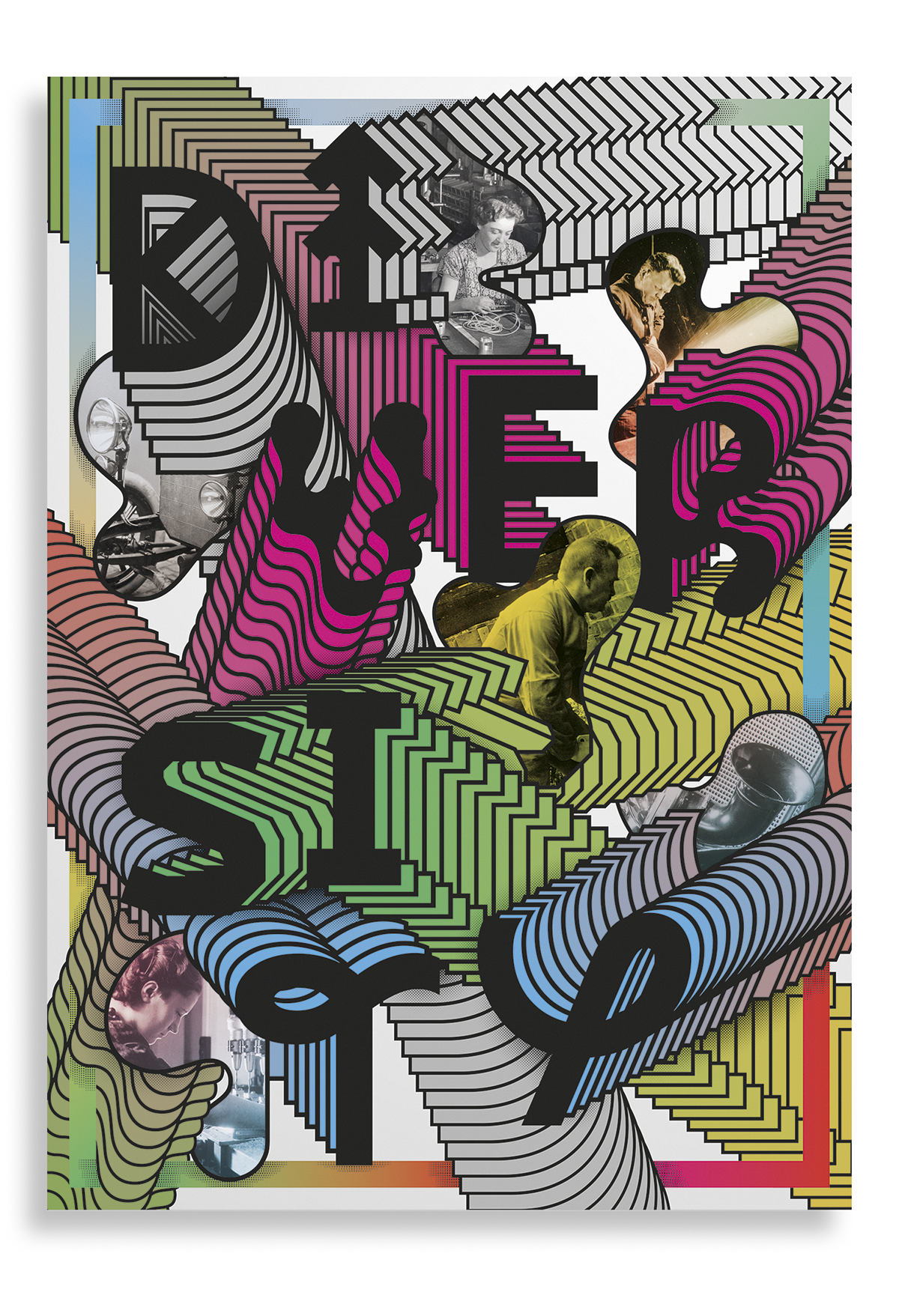 However, not all of Ozbek's work focuses on minimalism. These classically inspired bold and colourful posters show how maximalist art and design can come together for impactful results.
Carlos Robledo's portfolio displays his elegant brand of subtle and natural print design. Orientated towards organic minimalism, his works show how it's not just visual aesthetics such as colour that forms an exceptional design piece but also the physical format.
Portfolio Examples

This piece of minimalist organic format shows how material selection plays a foundational role in print design.
Softly and delicately composed, this print design example combines pattern design with a classic and elegant typeface for a luxurious but natural overall aesthetic.
French designer Sarah Bourdin's portfolio is handcrafted using an ultra-cool all-white aesthetic. This subtle design format puts focus on the works contained inside.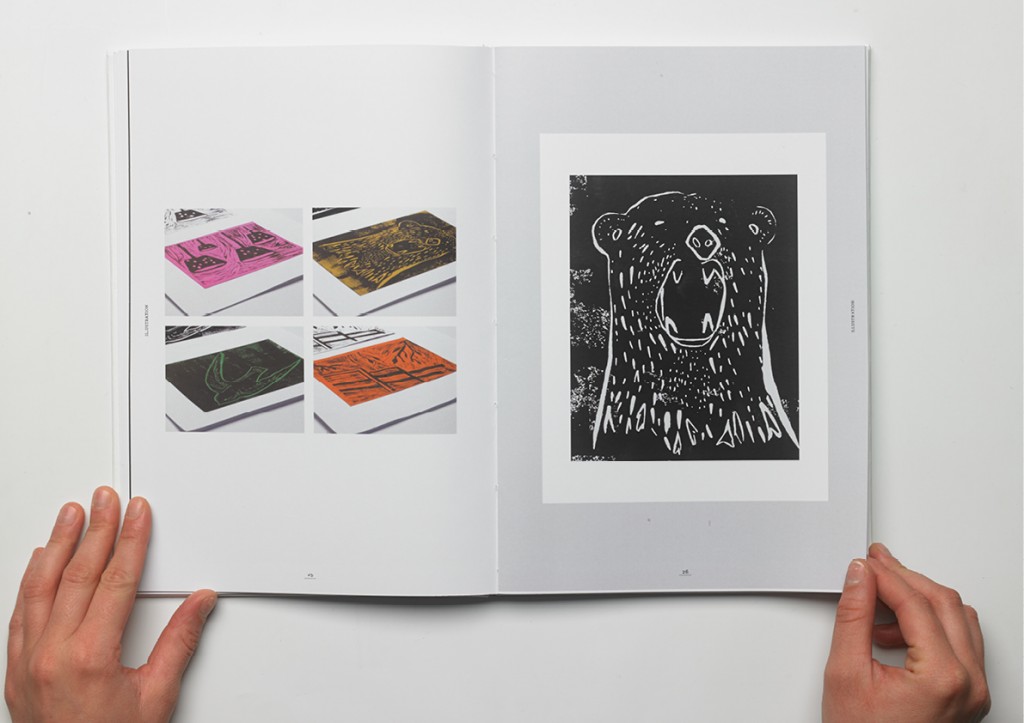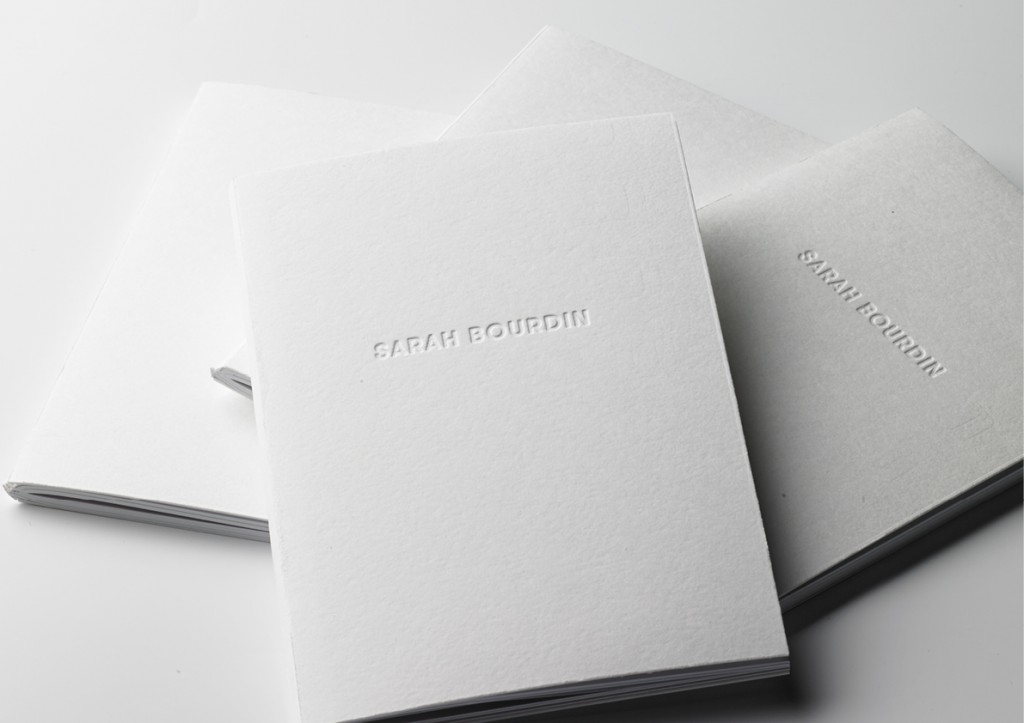 The stunning white cover of this portfolio gives an instant impression of innovative high-quality modern design.
4. Vidioh's Video Brochure Gallery
Vidioh, a key innovator in the video in print industry have an extensive gallery of video brochures which combine traditional print design with video content. A video brochure contains a slimline LCD screen which plays when the brochure is opened.

Vidioh's main gallery features many designs that showcase how compact print design can combine with video marketing to create potent advertising collateral. Draw inspiration from these video marketing campaigns, design your card artwork and leverage a video plus print solution to uniquely impact your customers, prospects or even employees.
The video business card gallery contains examples of super-compact print design that makes the most of its small space.

The LCD contained within video brochures and video business cards lends a modern aesthetic to the accompanying print design.
5. Advanced Google Search Operators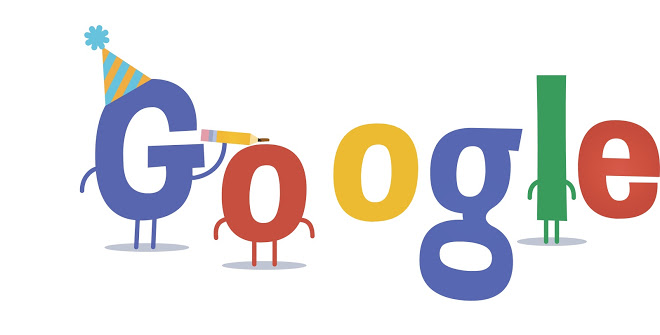 Google Search Operators enable you to reduce the time spent on research by refining the quality and specificity of your original Google Search. Several useful search operators for finding graphic/design inspiration include:
Site: – The site: operator will only return results on a specific website/domain or URL.
"keyword" – Double quotations enable you to avoid synonyms and makes sure that your returned search contains the keyword.
Intitle: – This operator only returns results that are within the <title> tag of the HTML document.
OR: – The OR operator enables you to add additional queries or keywords to your Google search.
Let's go through an example to show you how you can use this to fill your Google Search results with an abundance of print graphic designs.
Example
Start by compiling a list of all of the websites that you would like to run an advanced search on within Google:
Add the site search operator and OR search operator to the websites that you'd like to search through:
Query: site:https://www.behance.net/ OR site:https://www.behance.net/ OR site:https://cargocollective.com/ OR site:https://www.deviantart.com/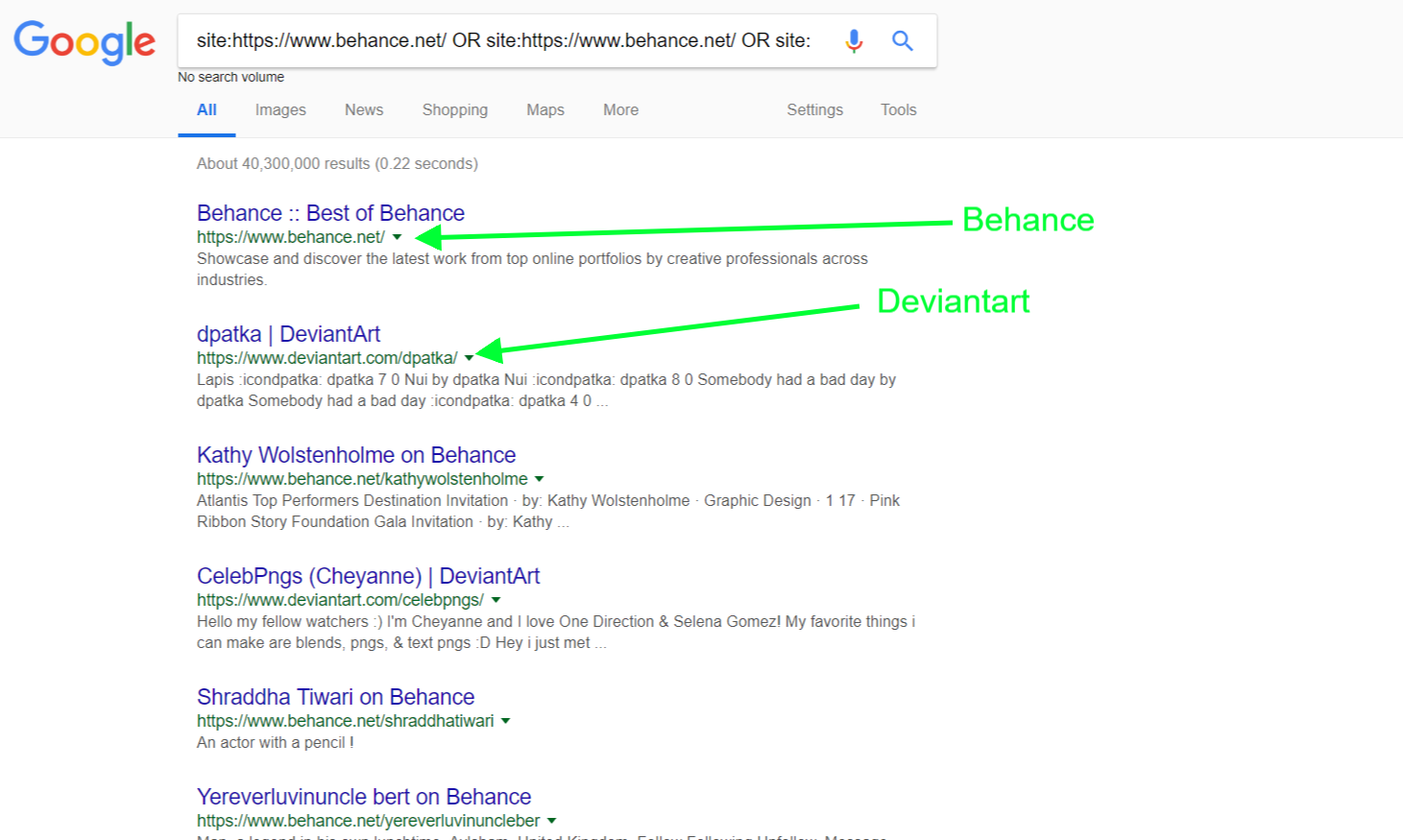 Add the "keyword" that you're looking for, in this example, we'll be using: "graphic design"
"graphic design" site:https://www.behance.net/ OR site:https://www.behance.net/ OR site:https://cargocollective.com/ OR site:https://www.deviantart.com/
Now you can use Google to scan multiple websites simultaneously for your desired query, which in this case yields you tons of graphic design inspiration.
Search Multiple Domains for Images In One Google Search
From the previous example, you can take the exact same query and directly transfer this into Google Image Search.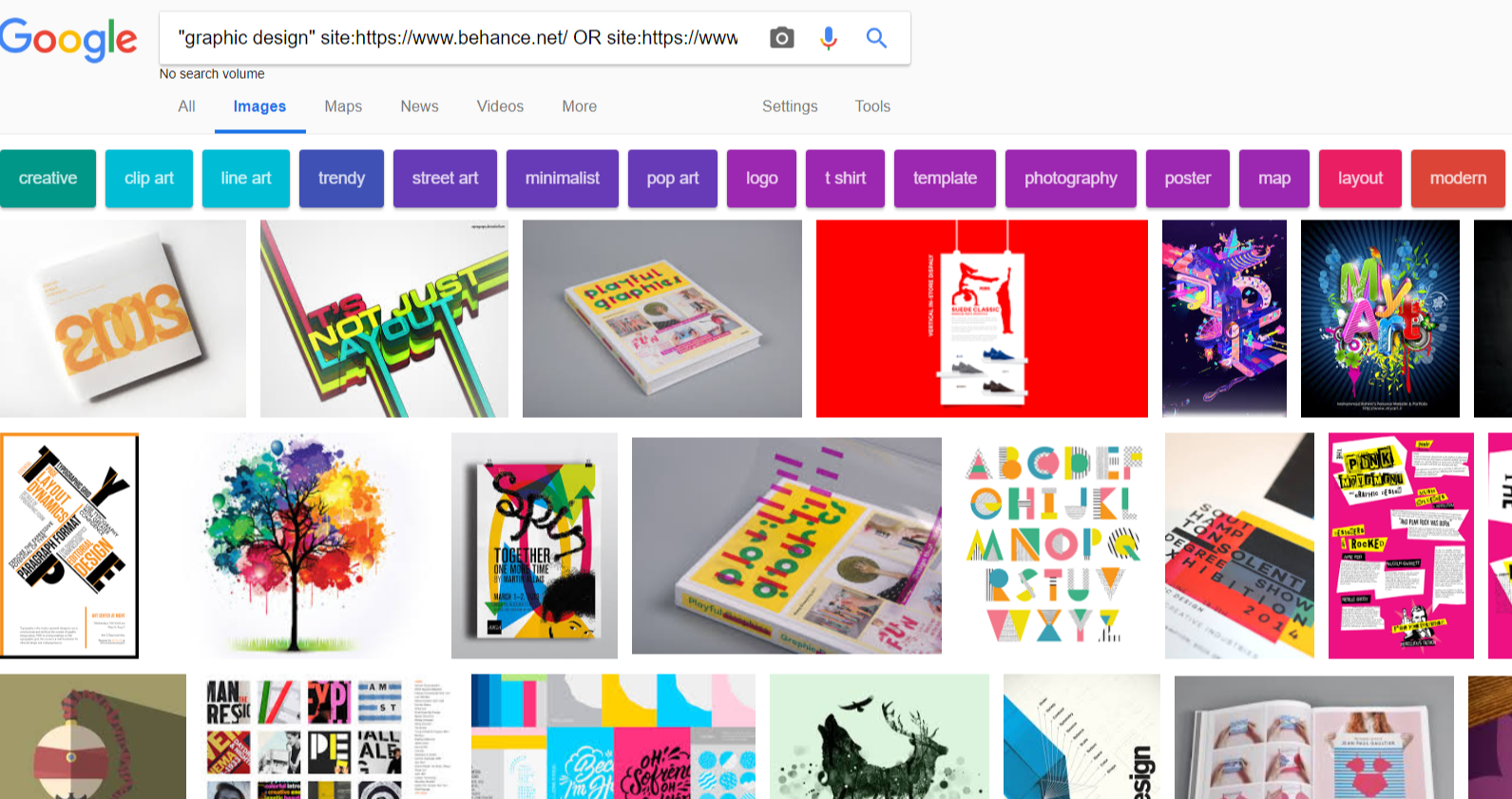 This enables you to search through the image files of your previously selected websites!
Additionally, if you only want to search for fresh content (within the last month):
Click on the tools tab.
Click on the time tab and select past month.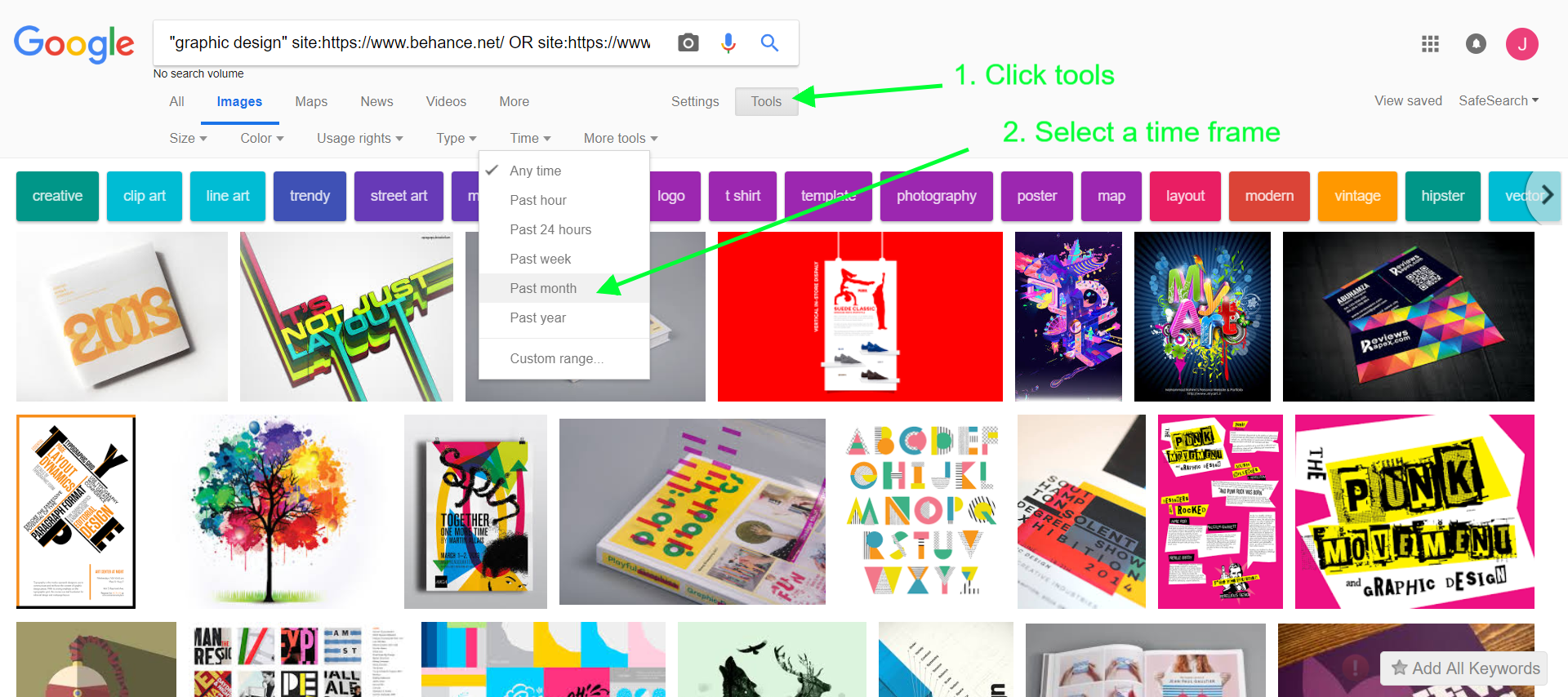 Conclusion
If you take a look at today's biggest brands and businesses, they all have one thing in common: a strong and distinctive visual style. It's vital to create designs for marketing collateral that span both the digital and physical space but print design has transcended its paper boundaries into unique formats that combine technical innovation with art and creativity.
Discovering examples of exceptional design from maximalism to minimalism and everything in between will fuel your business with a creative drive. Forging a strong visual brand is essential for modern business so the quicker you put pen to paper and draft out those beautiful designs, the better.
Use this article as a resource to collate ideas and fuse graphics with a message that's aligned with your business objectives.