The food and drink industry encompasses a range of activities such as bars and restaurants, it is an evolving, developing and continuously growing one that is worth an estimated £96.1 billion to the UK economy. The value of the restaurant market alone is predicted to reach £52 billion by 2017. An enormous industry for sure, and one that is woven into our daly lives from the moment we wake up, to the moment we go to sleep. It is an industry that brings people together and one of the few that can be instrumental in creating a nostalgic and reminiscent feeling.
The growth in this area is immense and spans across formal restaurants, casual restaurants and pubs. Overall, the trend us most certainly going upward which is encouraging for all those involved. This growth isn't confined to just London either, with plenty being recorded outside of the M25 which is even more encouraging for the industry.
This growth is surged by not only the popularity of the industry and its key role in our day to day lives, but by the immense competition across each sector. So, for new players entering the market, or existing ones simply trying to stay ahead, marketing is crucial and standing out is absolutely essential. This growth is an opportunity for you to be heard and to stand out from the crowd.
Video brochures are the perfect way to do just this and there are many way in which they can be utilised to propel you ahead of your competitors.
Your Grand Opening!
If you're opening your restaurant, bar or store, video brochures are the perfect tool to ensure you are noticed and people pay attention.
Get Personal with your Invitations
Invite guests to experience your new venture with a personalised message. Not only is this a powerful way to present your product or venue, it adds a level of personalisation and that wow factor that will get people curious, and talking.
Be the Market Leader
Use video brochures to present educational material about food and drink or food culture in your area. Present case studies and tell stories that will be delivered directly in to the end users hands in an exciting and engaging form. Presenting research, ideas, helpful material and expert opinion through video brochures help solidify you as a leader in your industry, and, a leader in innovative customer communication.
Let your Customers get to know you, before they you!
Food is a personal thing to many, so take the opportunity to introduce you and your staff to potential customers before they even meet you. This adds a layer of personalisation that sits well with many when eating at a restaurant; those familiar faces, the fantastic atmosphere and the great food.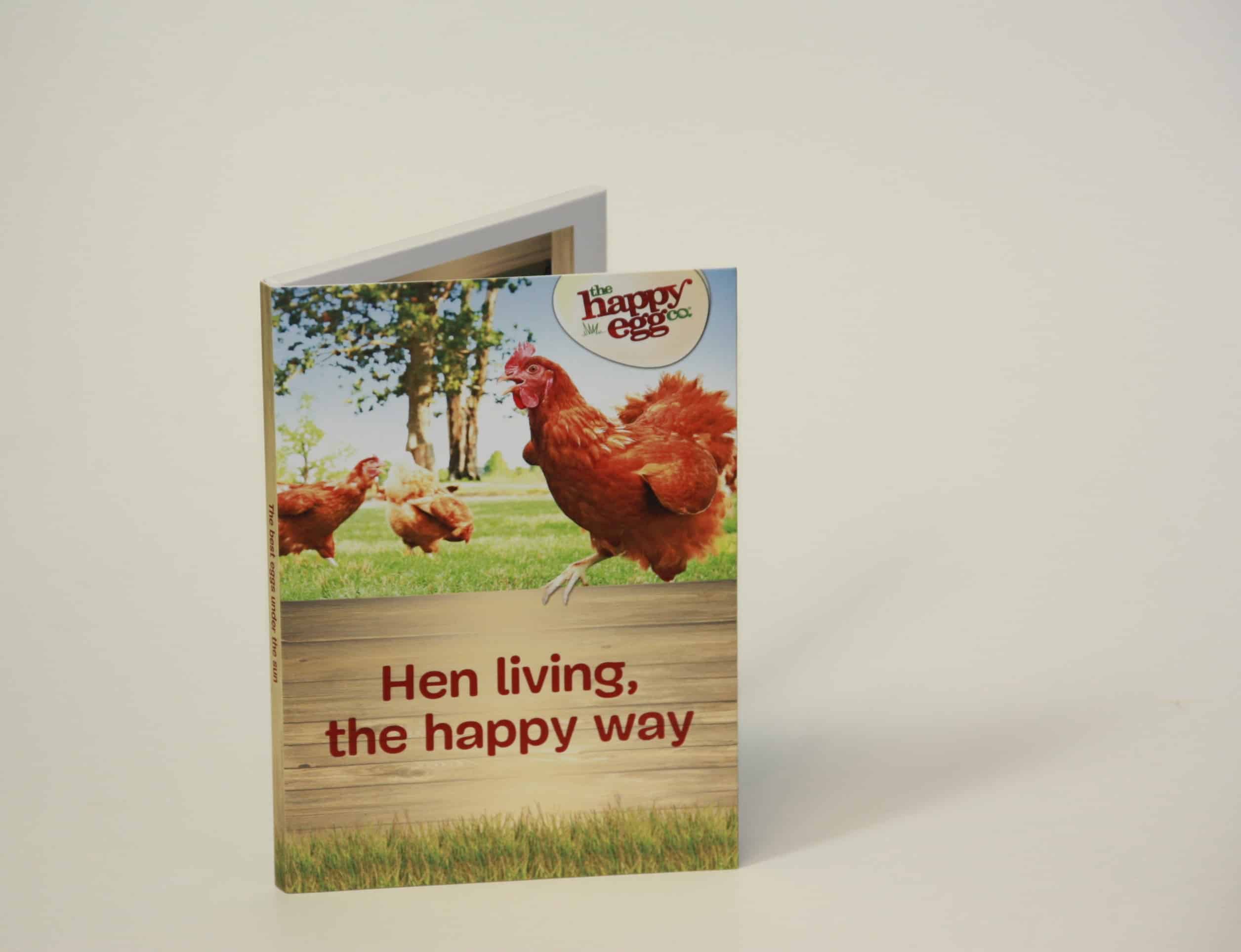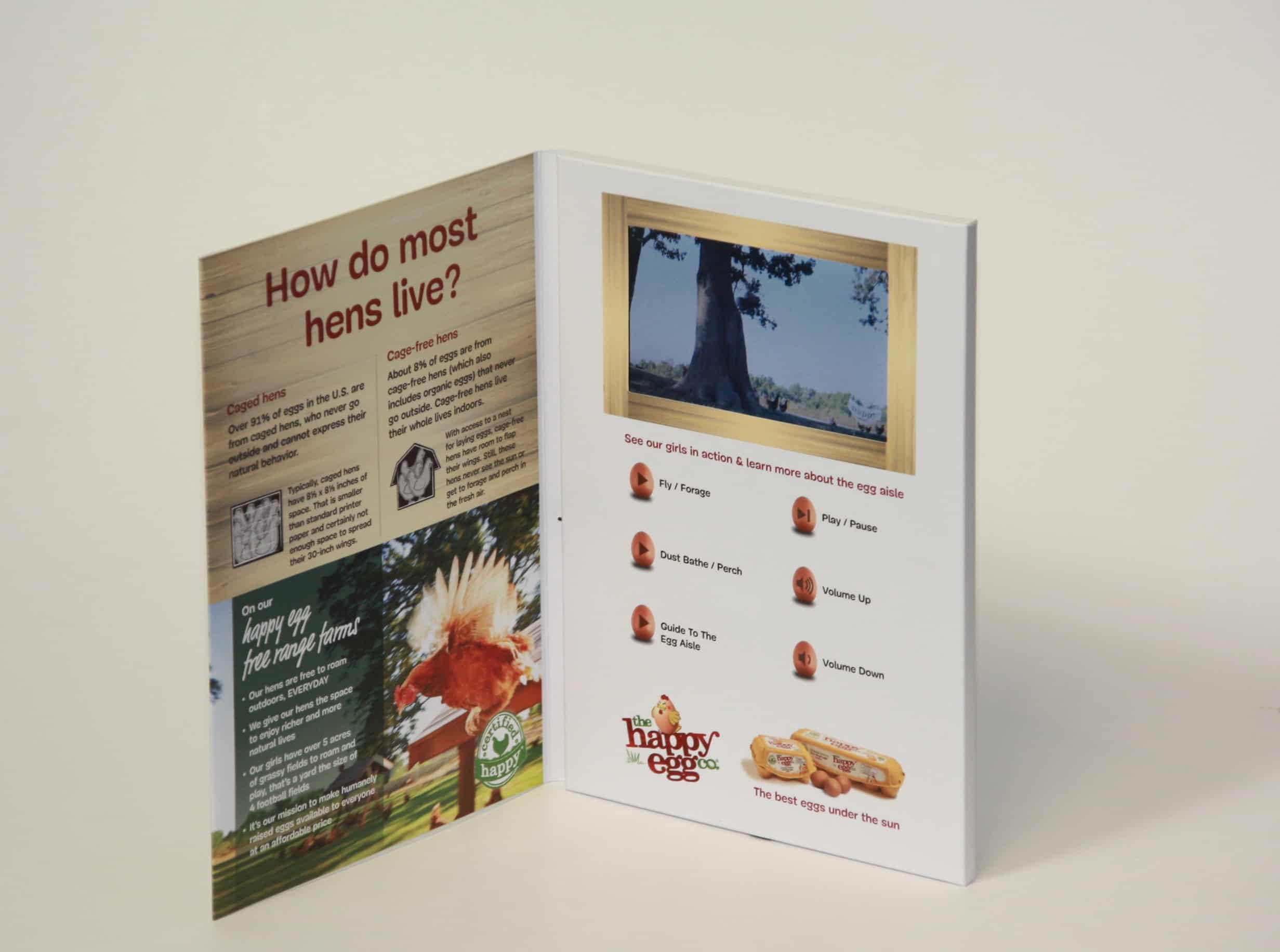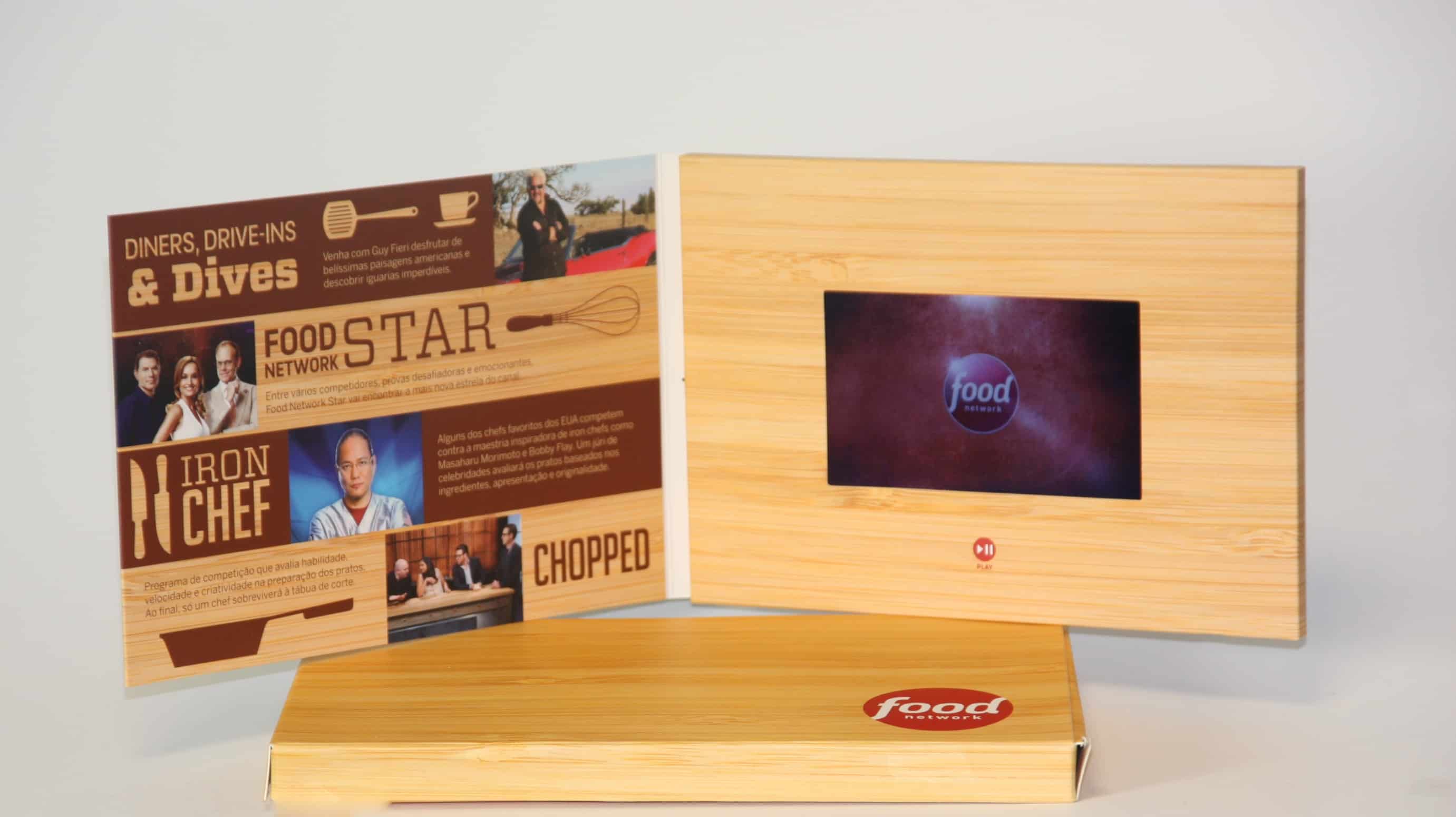 Bring your Menus to Life
Videos can easily be changed video brochures meaning you can update them with new content as often as you like. This provides the opportunity to do something truly different with your menus. Perhaps you are hosting a special event, or simply want to grab attention on your opening night, video brochures can be used to show the special meals in more detail, with input from the chef into the process of the preparation and so on.
Networking, Reimagined!
Events are a great place to meet peers, suss the industry and meet potential customers. While traditional pamphlets have stood the test of time when it comes to handouts, doing something different will allow you to stand out and be remembered. Video business cards are a great tool for this, ensuring that those you meet will remember you and your business long after the event closes.
Generate Excitement with Impactful Marketing
There may not be a specific event you are advertising, you may simply just want to reach some key prospects to tell them about you and your business. Direct mail has been around for a very long time and even now in the digital age, it continues to thrive and bring value to those who utilise it. You can be very creative with direct mail, though video brochures are combining the most important and influential marketing channels in video, with the tried and tested direct impact of direct mail. Video brochures can help you create and drive excitement around you and your business.
Expand your reach and target not just the UK, but the world over also. The culinary industry is massive, yet it is personal to many, many people. Make your next campaign unique, stand out and use it to impact, educate, influence, engage, inspire and connect with customers and prospects.